The world of Digital Marketing is at boom, as a base of about 3.2 billion total population is using the web. Every industry is now taking its business to the digital platforms, as every company wants audience. It is important to create an audience base in the computerized world too. However, this has prompted an important growth in the digital industry, making it essential for people to learn digital marketing. The requirement of experts with information and involvement in the digital field is necessary.
But the most important question that arises is where to learn digital marketing from and how can one become a professional. As getting a job requires great skills and to add those skills one has to learn and therefore let us go through the best possible digital marketing institutes in India.
However, here I am stating an answer to these critical questions by letting you know about the 10 best Digital Marketing Institutes in India. There are several positives as well as negatives to every point, however, after a rigorous research here are the best digital marketing institutes in India.
1. Simplilearn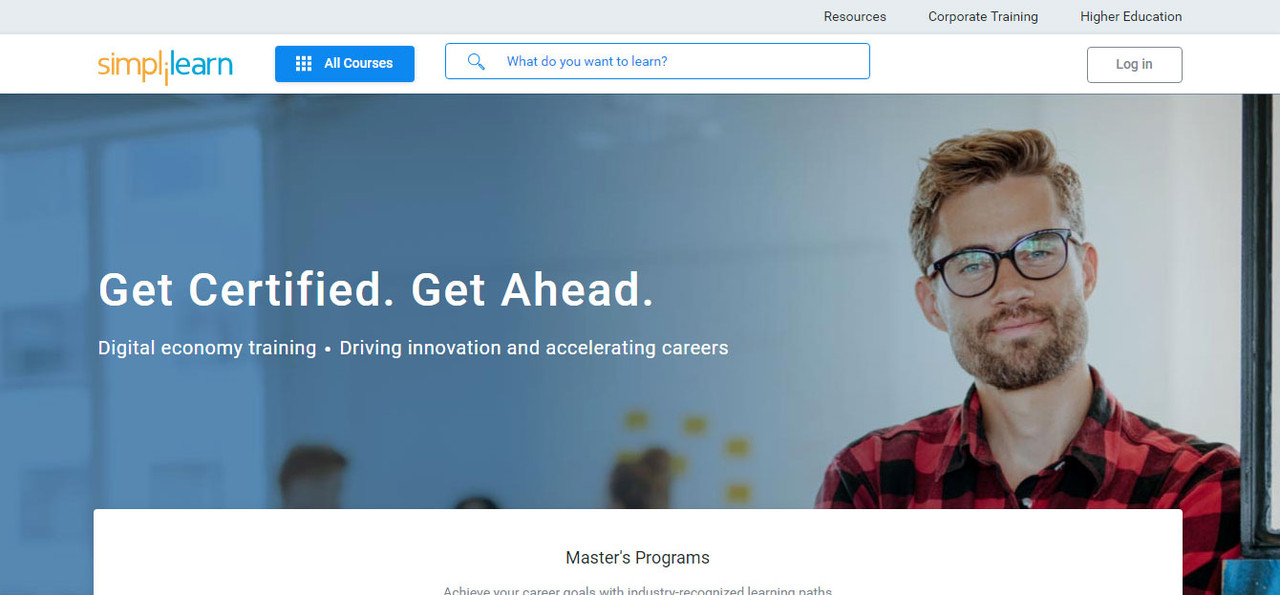 Simplilearn is based out in Bangalore and however, they provide certification programs in several courses. The institute offers both online as well as offline training courses. It is considered to be a good institute and they also offer advanced level course.
2. Wamp Digital Marketing Institute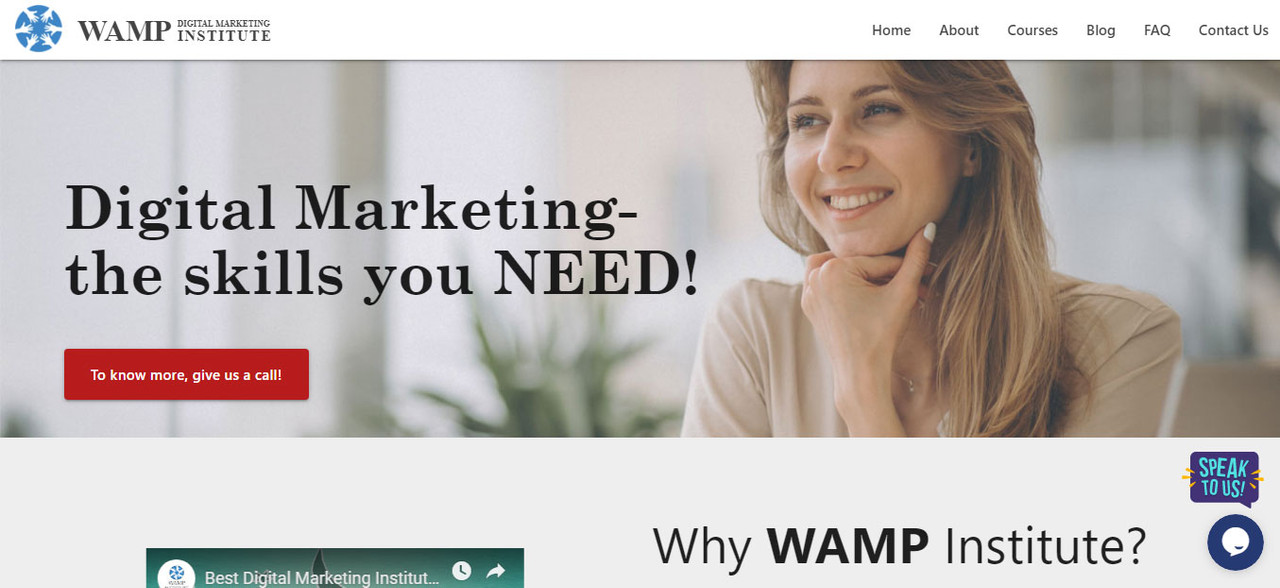 WAMP Digital Marketing Institute is a venture of WAMP InfoTech Pvt. Ltd., however, they promise to provide quality training in Digital Marketing for corporate, professionals, entrepreneurs and students. They provide live-classroom training helping the executives and entrepreneurs to achieve targets with lower investments in the best possible ways.
3. NIIT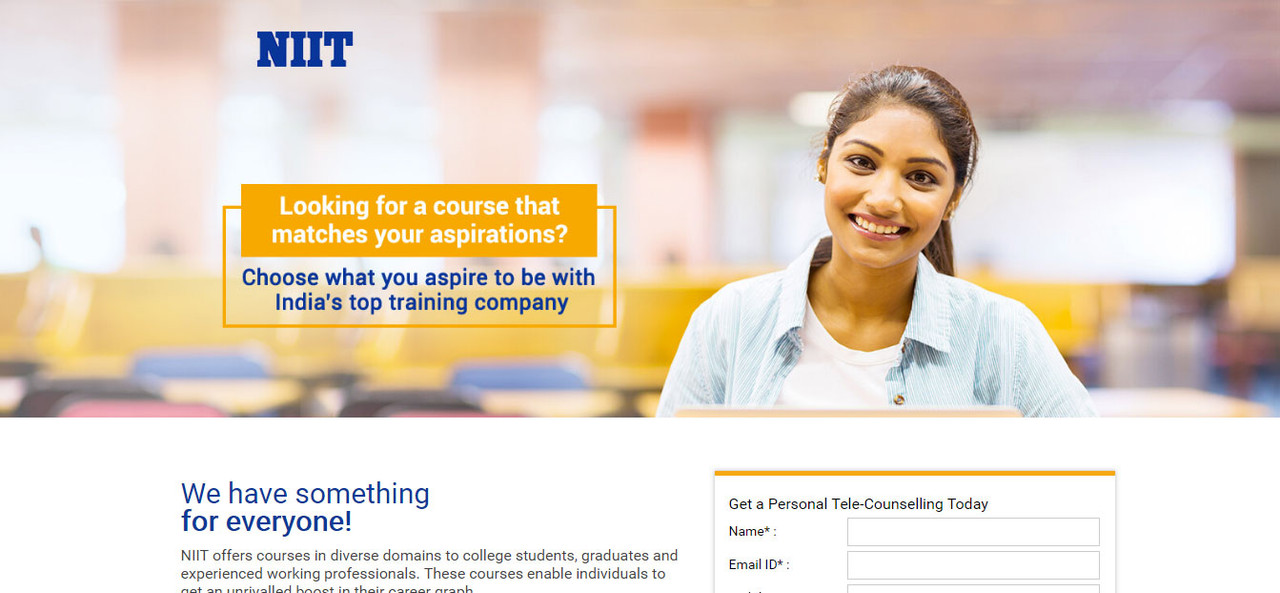 An extremely well-known training institute NIIT has almost 100 centers across 30 cities. They have been amongst the first to start the digital marketing programs. However, they do not offer any kind of online training.
4. DSIM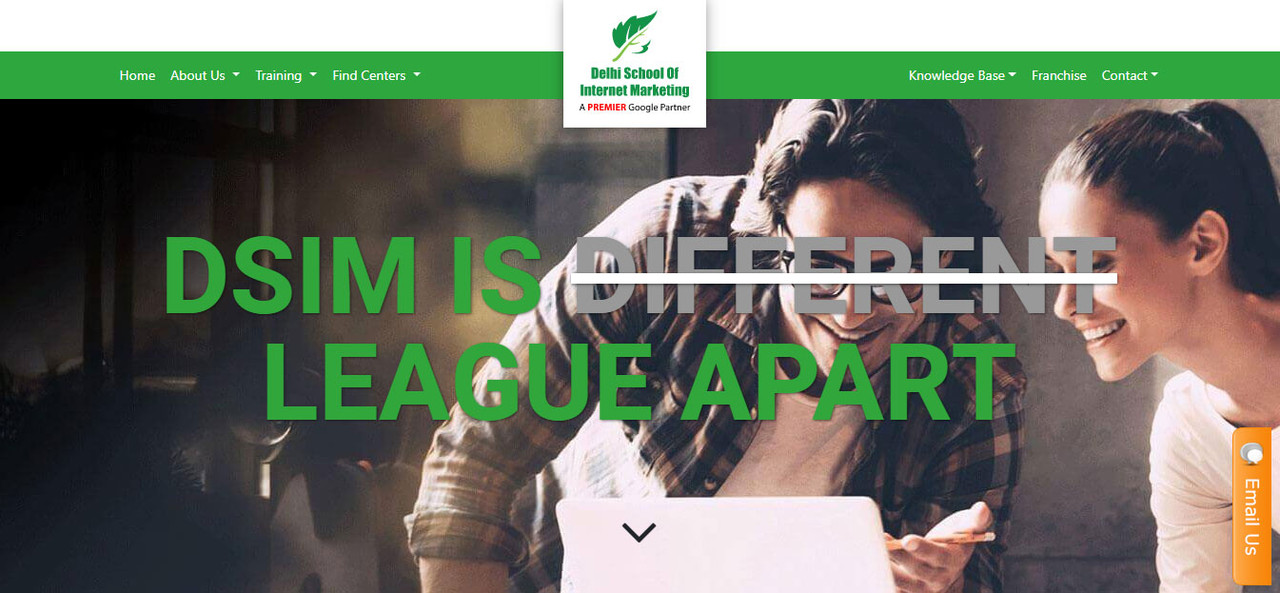 Delhi School of Internet Marketing is an essential platform that offers complete classroom training to students and working class. They offer a course that provides 17 modules of digital marketing and practical training.
5. Digital Vidya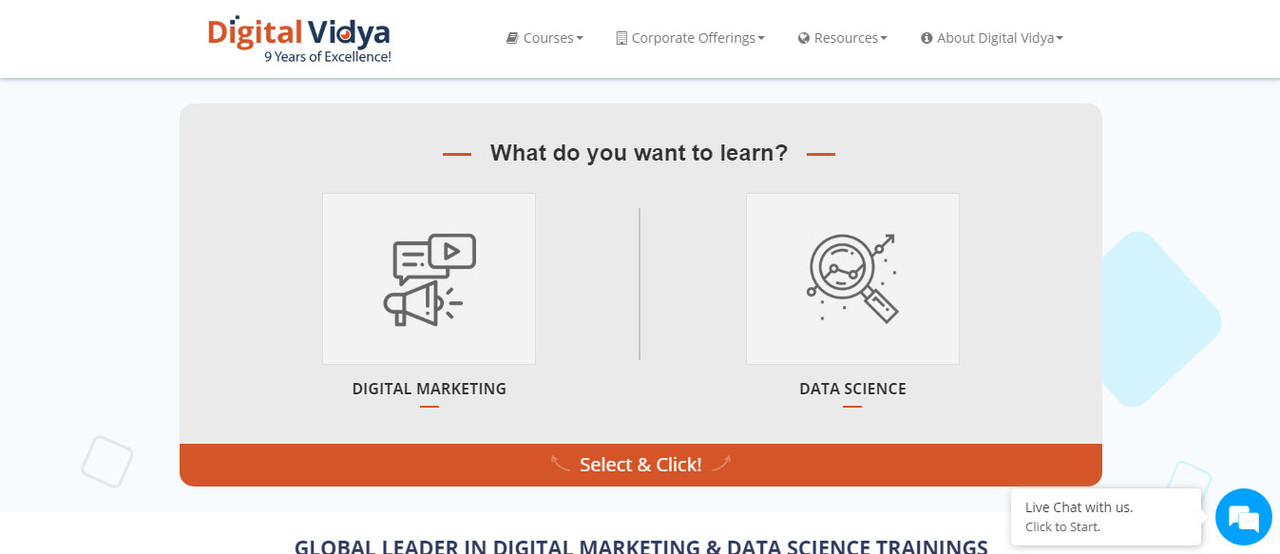 Digital Vidya is an important digital marketing institute that came into existence in 2009, however they provide classroom training. They have partnered with several companies for digital marketing.
6. AIMA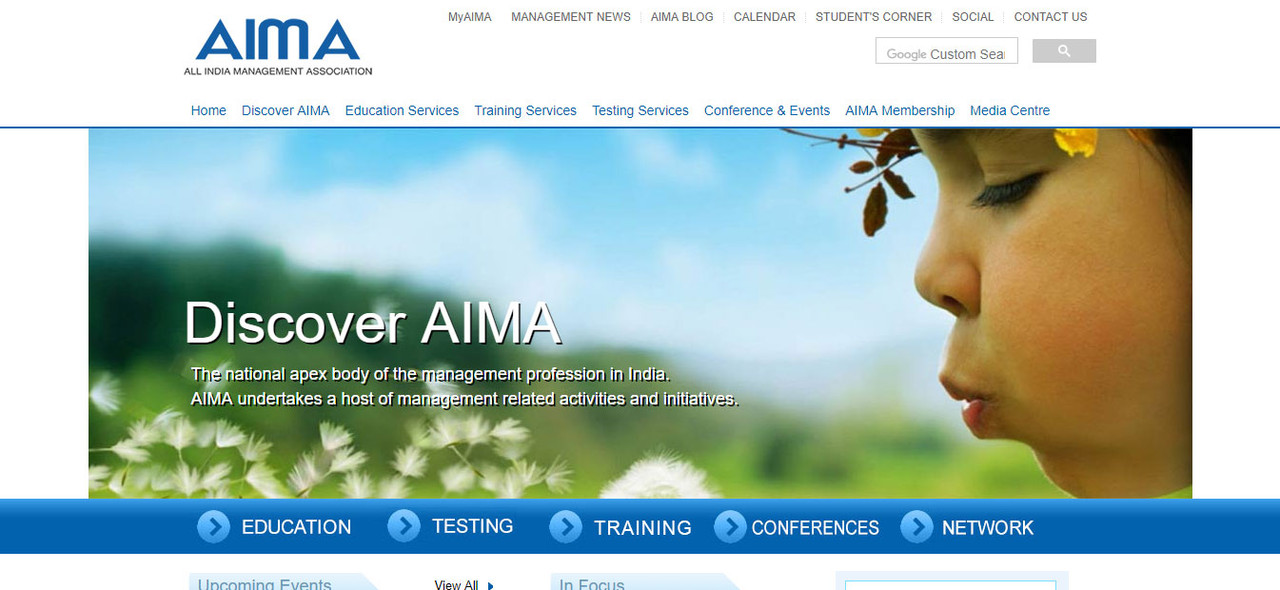 AIMA stands for All India Management Association and they also offer digital marketing courses. They are a partnering firm of Digital Vidya and use content and course material. With their online weekend course; the training takes place for 4 hours every Saturday and Sunday.
7. Edupristine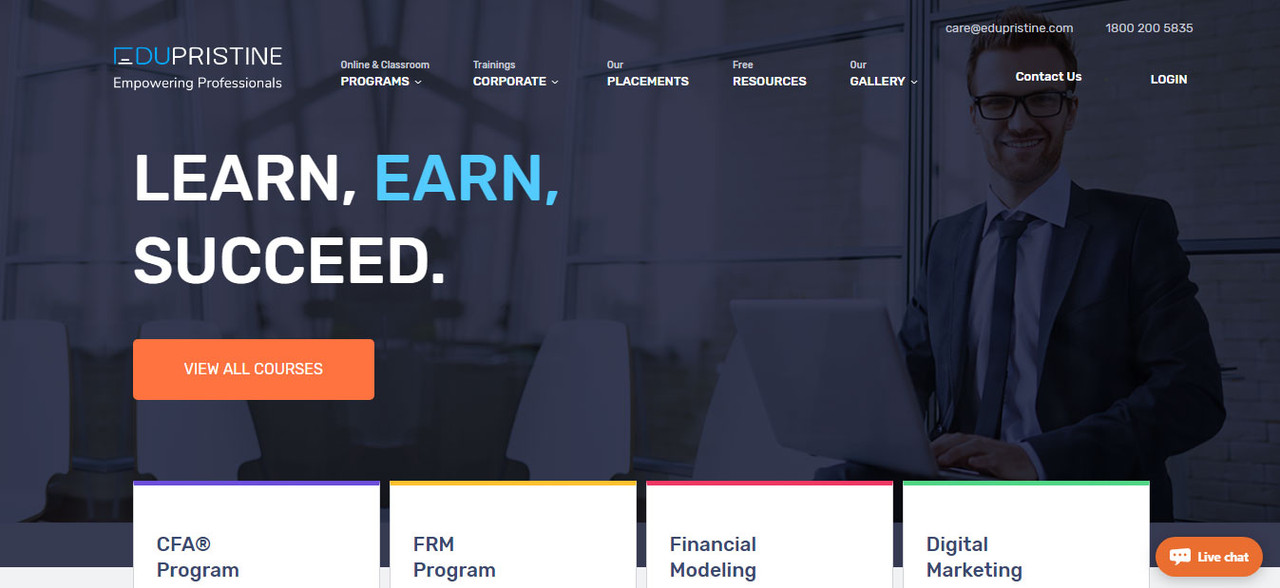 An institute for distance education, Edupristine is a premium name amongst the digital training institutes. However, they are head-quartered in New Delhi. With a six-month certification course in digital marketing, they are certified by the Internet and Mobile Association of India.
8. Learning Catalyst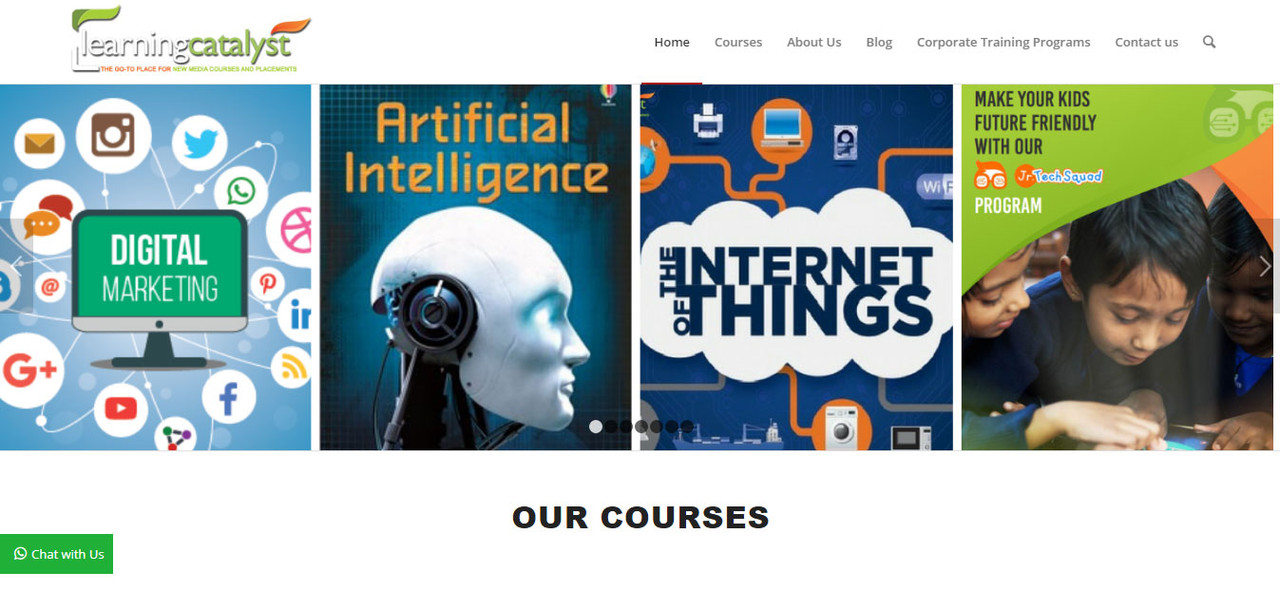 A digital marketing institute based out of Mumbai, Learning Catalyst offers a wide range of courses. They offer both offline and online courses and provide job support.
9. Digital Academy India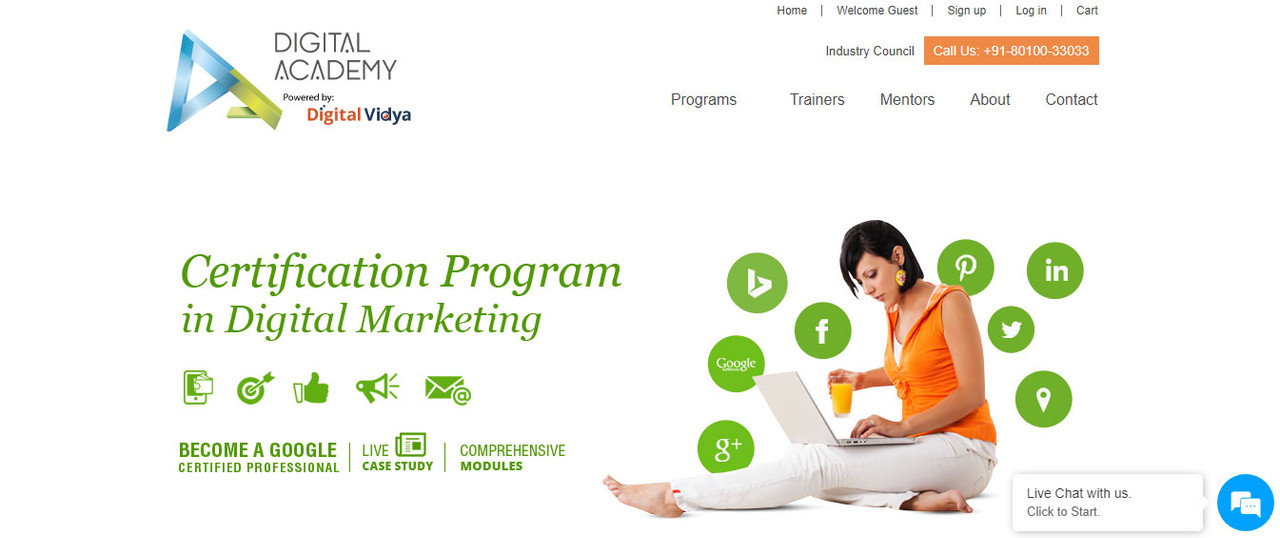 An important institute in the field of Digital Marketing Digital Academy is reputed in India. They have several short and long term courses. The classes go on throughout the week.
10. Digiperform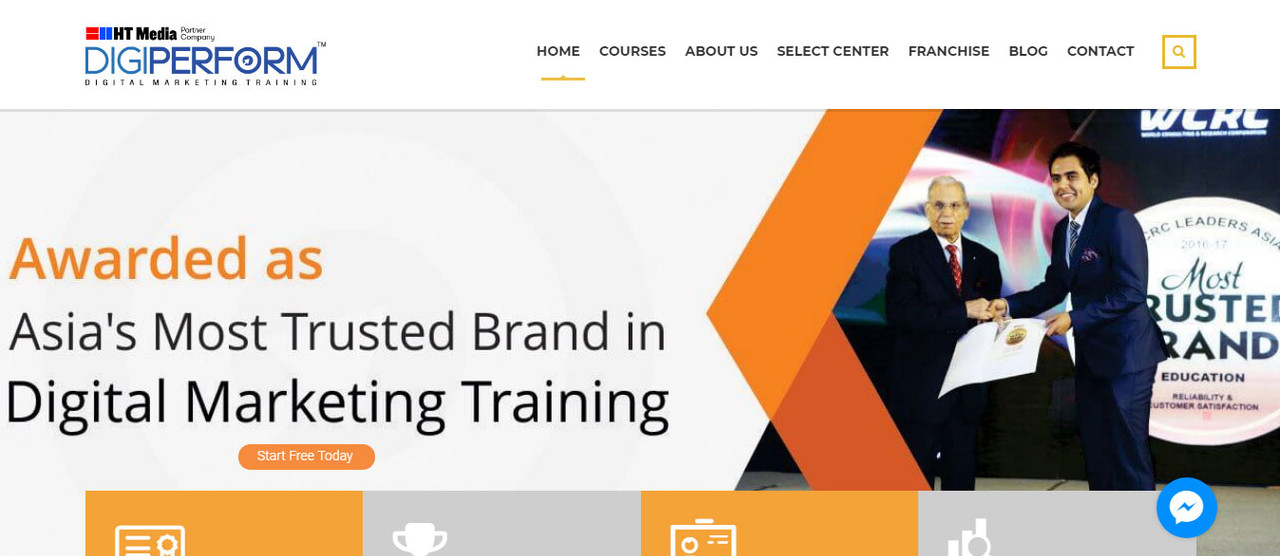 Digiperform offers Award winning digital marketing certifications for executive and consultant level of proficiencies having 11 and 30 Adavanced modules respectively, To help your shape a great online marketing career based on your professional goals.
Digital Marketing Job Opportunities:
All big companies are moving their base from traditional form of marketing to digital marketing. However, due to this there are more than 3 lacs job in the digital field, as the growth rate is extremely high.
The main tips that you need to keep in mind while you select a digital marketing institute include:
Speak with the existing students- learn about the student reviews, get some knowledge from them and also share your own experience with them. So that you do not hesitate in any kind of enquiry.
Check their presence on social media- the online presence and the website makes a huge difference, however check out the presence on the digital platforms.
Meet the trainers- yes! One of the most essential things is to meet the trainer and also take a demo class so that you know about the standards of the institute.
The overall environment of the Institute- the environment matters a lot as the counselor should be helpful enough and should not just force you to take admission but also give you some space to think and come up with ideas for a quick decision.
However, we hope the list of the top 10 Digital Marketing institutes is helpful for you to make a wise decision.
Conclusion:
There are several digital marketing companies that are looking for Digital Marketers; however, it is essential to learn from professionals. It is important to gain technical knowledge and all big companies are moving from traditional marketing to digital marketing techniques.
---